The Award Winning Partner Visa Specialists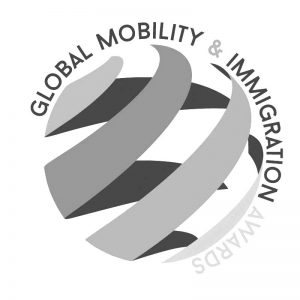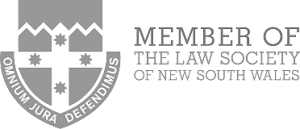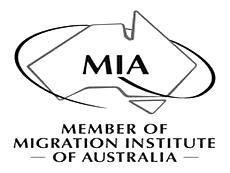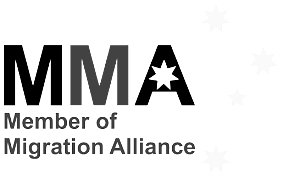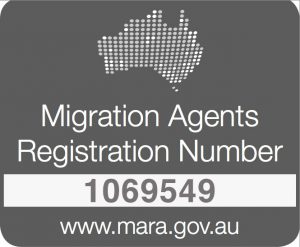 Experience and our Success Record
We have been assisting couples across Australia and the world with their Partner Visa and Sponsorship applications for over 10 years now.
Our Success record is among the highest in the industry (99%) and we have successfully represented couples at the Administrative Appeals Tribunal where they have had their original applications refused.
Whether you are inside or outside Australia, or you are in a married or de facto relationship or are seeking to come to Australia to marry your fiancé, we can assist with all aspects of your application and any difficulties should they arise.
Service
We provide a dedicated and personal service to ensure you always feel you have someone at your side throughout the assessment, advice, and pre and post lodgement of your application. Whether your application is straight forward or complex you can be assured we can assist in all circumstances.
Our experience across all partner visa categories means that we are familiar with assisting couples regardless of their needs and can adapt to and provide proven advice should your circumstances change that may affect your legal status or obligations with the Department of Immigration.
When you contact us we will begin by assessing your circumstances to ensure that you and your partner can meet the requirements. We will then advise you in writing of the legal requirements for your application and the documents that will be required to demonstrate to the Department of Immigration that you and your partner are eligible. We will then work with you and your partner to gather and check all documents to ensure that they meet the Department of Immigration requirements.
Together with your documents, and completed Sponsorship and Visa applications, we will address your case for migration to Australia with professionally prepared legal submissions that show how you as individuals and as a couple meet the legal and policy requirements for Partner migration to Australia.
If you have a question or your circumstances change there is no need to spend up to an hour waiting on the phone trying to speak to a relevant person at the Department of Immigration, doubting if what you have been told is correct, or if it is the best thing to do in your circumstances. You can simply pick up the phone or email your Migration Agent and they can act on your behalf. This can be particularly helpful as the processing time has more than doubled in the past few years, now taking up to 20 – 24 months!
You can rest assured that with our experience we will make the application process straight forward and understandable.
Price
We are one of the most competitively priced Migration Advisory Services in Australia.
We charge set fees for the work that we do so there are no hidden surprises.
We provide a detailed agreement detailing all your rights, our obligations to you and all fees and charges prior to beginning work on your matter.
Should you or your Partner be struggling to immediately pay for your application we can offer flexible payment arrangements or we can arrange financing options for your application.
We will only proceed to lodge your application where we have assessed your case as meeting the requirements under the Migration Act, Migration Regulations and Departmental Policy.
Risk of Refusal
The Department of Immigration Application fee for a Partner visa is over $7,800 and it is not refunded if your visa is refused.
Visas in the Partner visa category are among the most commonly refused visas in the Australian Migration program. As an indication of the number of Partner visas refused every year, the Current Waiting Time for a Tribunal Hearing to challenge a Partner Visa refusal is over 14 months. The Tribunal charges over $1,700 for an appeal application and it is not refunded if you fail. The Tribunal refuses almost half of the cases it hears in the Partner visa category.
Registered Migration Agents are highly trained professionals who are required to have an up to date knowledge of Migration law, policy and procedure to be admitted to registration every year. Experienced Migration Agents have demonstrated that they can provide sound advice with a proven success record and you would be well advised to take advantage of their expertise.
We have been assisting couples for over 10 years to successfully handle their Partner and Sponsorship applications across all Partner Visa categories with a success record of 99%.
Call us on 02 8042 8443 to get started on your application.
Just some of what our customers have to say..
"As a same sex Married couple, we thank you for going through all process with us Mark, for your professionalism and organisation. Mark is very prompt in responding any questions for you, definitely recommend him as my wife got her TR - really happy with the outcome. Great for Lgbt couples 🏳️‍🌈 Thank you mark for the advice and support. Janan & Jomarie"
Partner Visa – Subclass 820 – Janan and Jomarie
"That's brilliant news!  What a beautiful gift just before Christmas 😀 Thank you very much for all your hard work and support on our case, we appreciate it immensely."
Fiancé Partner Visa – Subclass 300 – Anthony and Emmanuel
"Branden and I can't express how happy we are right now!!! This is so amazing. Now, we need to thank you for your patience, your kindness, your amazing work and help and understanding through the process. Thank you for everything you did for us. We are so grateful. We will make sure we recommend you if some people are looking for an immigration agent."
Partner Visa – Subclass 820/801 – Mathilde and Branden
"My partner and I would like to say thank you for being super professional, reliable and prompt in answering our questions. We always felt in a safe place knowing we were represented from you and we were pleasantly surprised that the visa was approved in a quarter of the time that we expected.
We would recommend you to anyone who need help in dealing with the Immigration Department.
Partner Visa – Subclass 820– Chiara and Andrea